Kyiv. Ukraine. IoT-devices LLC announces the development of a new driver library for the GGreg20_V3 module for the popular Arduino platform.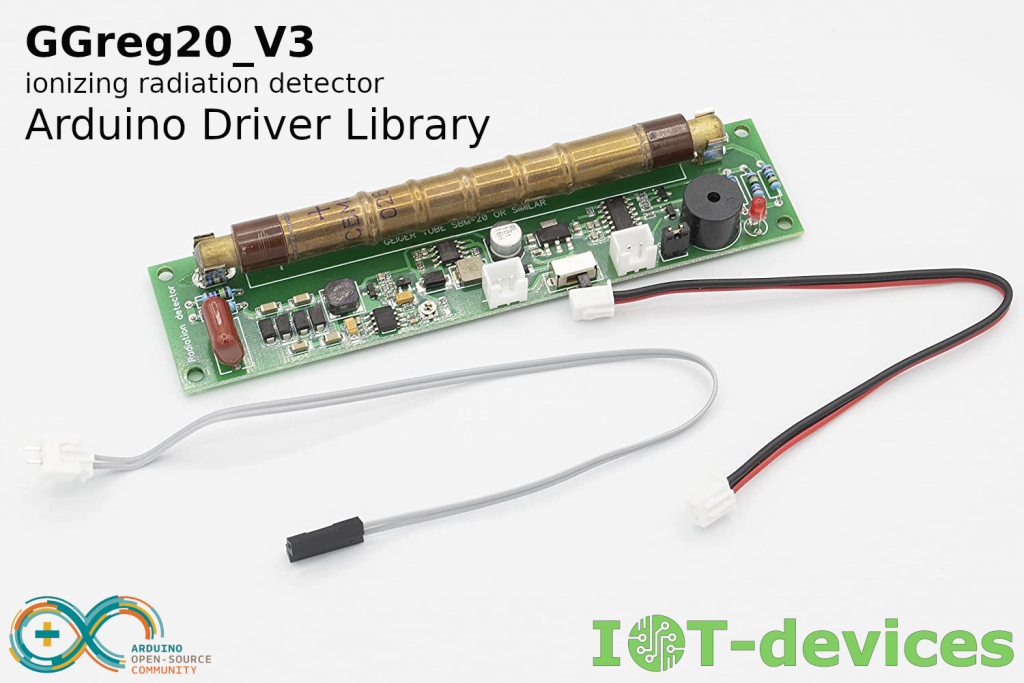 The library is freely available and distributed by IoT-devices as an open source product. From now on, all users of the Arduino platform can connect the GGreg20_V3 module to their projects through a ready-made and user-friendly interface.
The library provides ready-made data on the power level of ionizing radiation using a moving average with buffering of 5 minutes (only 5 measurements of 1 minute in the array). The uSv / h value is available after the first minute of measurement.

Library repository: https://github.com/iotdevicesdev/GGreg20_V3
Product page: https://iot-devices.com.ua/product-uk/ggreg20_v3-ionizing-radiation-detector-with-geiger-tube-sbm-20/
Hackaday GGreg20_V3 project: https://hackaday.io/project/183103-ggreg20v3-ionizing-radiation-detector