We have already published an article on how to connect your own GGreg20_V3 to the ThingSpeak service.
But this time, we have posted a repository on GitHub for those Home Assistant users who do not have their own GGreg20_V3 module or a spare controller such as ESP8266/ESP32/RPi with ESPHome firmware, but want to receive data from our radiation sensor near Kyiv.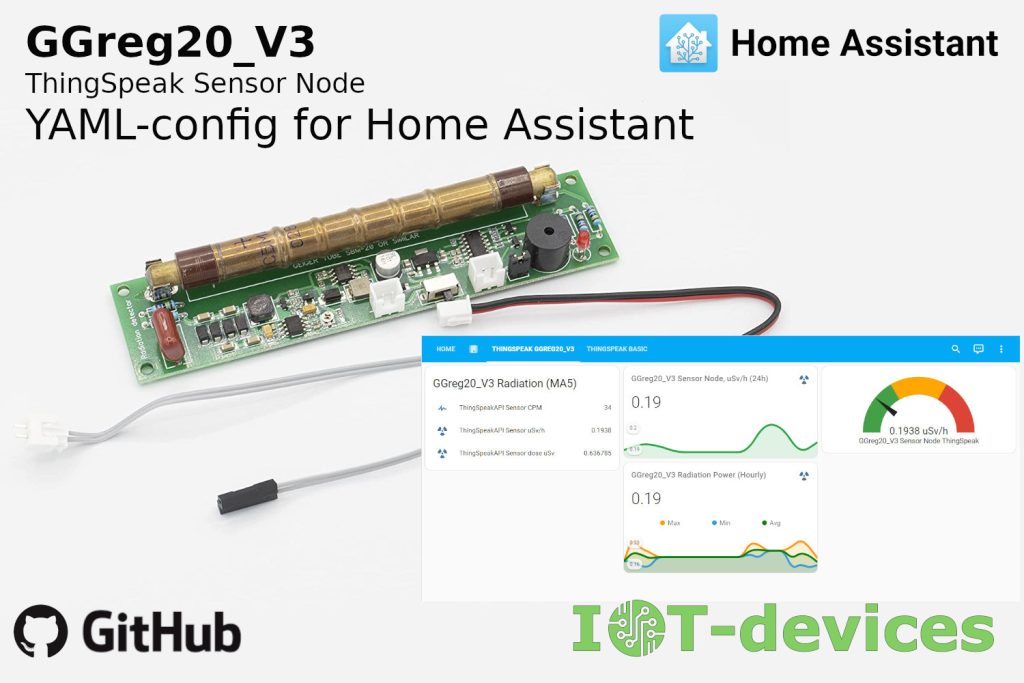 The repository describes the procedure in detail and allows you to connect our sensor to the Home Assistant server with minimal effort and time.
We will be glad if this feature adds another useful function to your server configuration and adds a new experience for you personally.