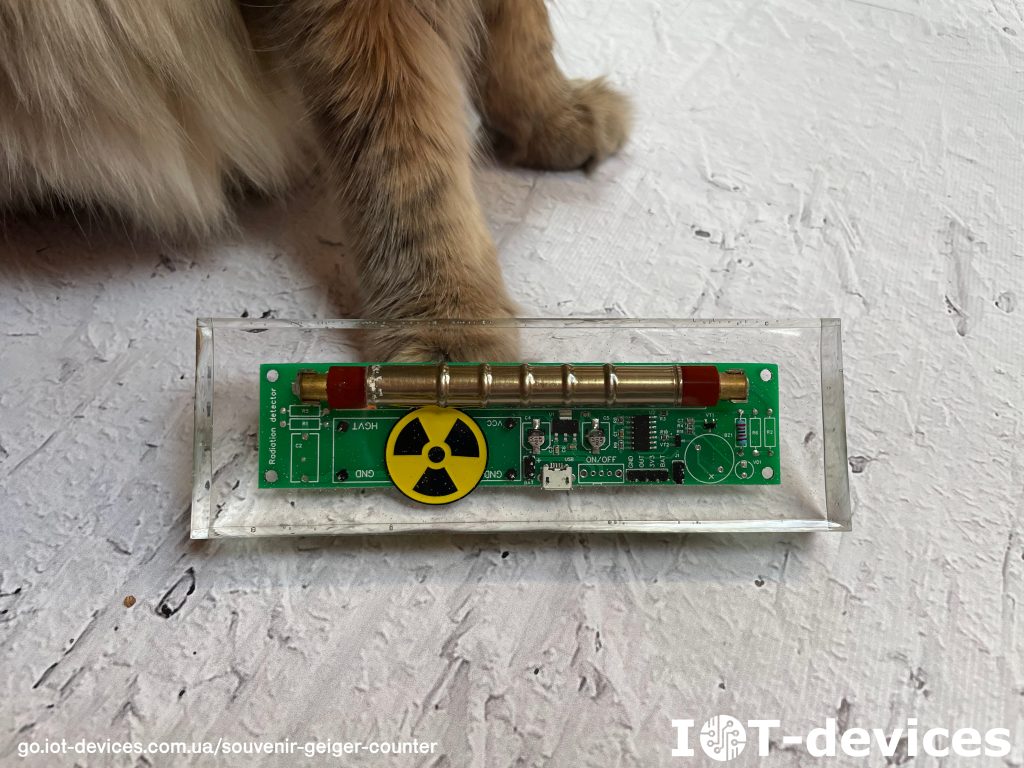 As participants in the DIY IoT market, we see that the same faulty or exhausted SBM-20 Geiger tubes are resold from hand to hand several times, because no one wants to lose potential profits.
We recently posted a video on our YouTube channel showing how the defective SBM-20 tube works.
Unfortunately, there are still a lot of such tubes on the market. After all, the Soviet-era tubes are still being distributed in Western countries and end up in the devices of thousands of radio amateurs.
That is why we decided to make a souvenir out of them: a souvenir Geiger counter.
We also decided to donate half of the profits generated by this project to charity and support defense projects in Ukraine.
So by purchasing a souvenir, you are helping to clear the market of unfair commercial offers.
You are taking part in an initiative to improve the quality of amateur solutions globally and donating in Ukraine.
You can order a souvenir on our website or on Tindie:
Website: go.iot-devices.com.ua/souvenir-geiger-counter
Tindie: go.iot-devices.com.ua/ggreg20_es_tindie
Detailed project description:
hackaday.io/project/193237-ggreg20es-souvenir-geiger-counter