Accidentally found a product manufactured by our company at work in Germany.

The GGreg20_V3 radioactive particle detector with the SBM-20 is installed in Dornstadt, Baden-Württemberg, Germany and connected to radmon.org service.
Here's how the module worked online in the summer of 2021.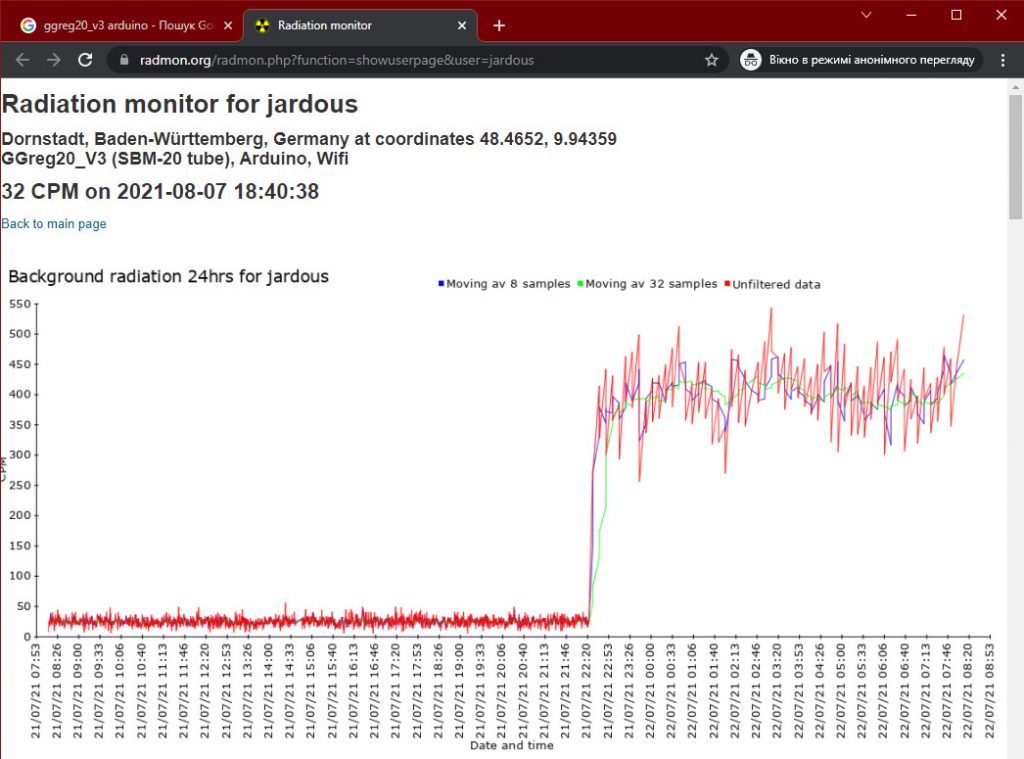 Apparently, the owner tested the module on a free public service before plugging it into his task.

Link: https://radmon.org/radmon.php?function=showuserpage&user=jardous
Product link: https://iot-devices.com.ua/en/product/ggreg20_v3-ionizing-radiation-detector-with-geiger-tube-sbm-20/